The island, considered to be the most beautiful island in Greece, is located in the western part of the country, connected to the mainland by a long, narrow tongue around it. On one side of the island the colors of the sea are green and its beaches are scattered with pebbles, and on the other side are turquoise blue tones that seem to be gouache. Spectacular and breathtaking. The island's magnificent beaches through colorful authentic villages and ancient buildings built of the island's stones. Green touches of natural grove and olive groves along the mountainous route. Where the cliffs kiss the blue sea waters. The shores of Lefkada are among the most beautiful beaches in Greece. On one side of the island, the beaches are sandy, which touch deep turquoise waters and on the other side are pebbled beaches with waves of greenish water. "Lefkada Island" allows you to blend with nature, connect with yourself and be filled with a one-time experience and forgotten homes of joy of life and freedom.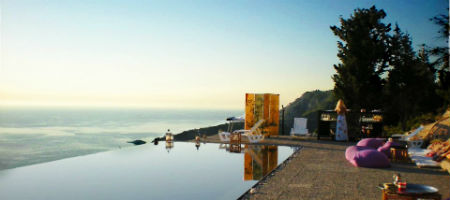 Holidays in Greece
Need to come to believe …
Therefore, in this package we offer all the best that can be on vacation, from everything "a bit" and a lot … We will start renting Jeeps, take a trip around the island, get to the most enchanting beaches and the best and best tavernas. We will go out on hidden beaches, enjoy and indulge in one of the many treatments at the hotel spa, go out to bars and night clubs both traditional and innovative, enjoy delicious meals and experience the full Greek taste.